So blogcation is officially over, as evidenced by my two whole posts last week. Haha. Seriously, I've got to do some heavy-duty work to get myself ahead of the game. As I said before, August is a crazy busy month for us every year, so I was grateful to be able to focus on the things going on around me with minimal distractions.
Hubby's 28th Birthday
This year, I had the hardest time figuring out what to get K for his birthday. I don't know about you guys, but my husband is the WORST person to buy gifts for. Everything he wants either costs hundreds of dollars, or else he just buys it himself. I finally came up with a solution and ended up pooling money with his brother, his parents, and my parents so we could get him an electric smoker! This thing is awesome, has tons of room, and even has bluetooth capabilities so he can control it and check the meat temp right from his phone. Perfect for a techy dude like my husband. 🙂 We've used it a few times now, and have had a lot of fun figuring out the science of smoking meats. It definitely takes some practice to get things perfect, though.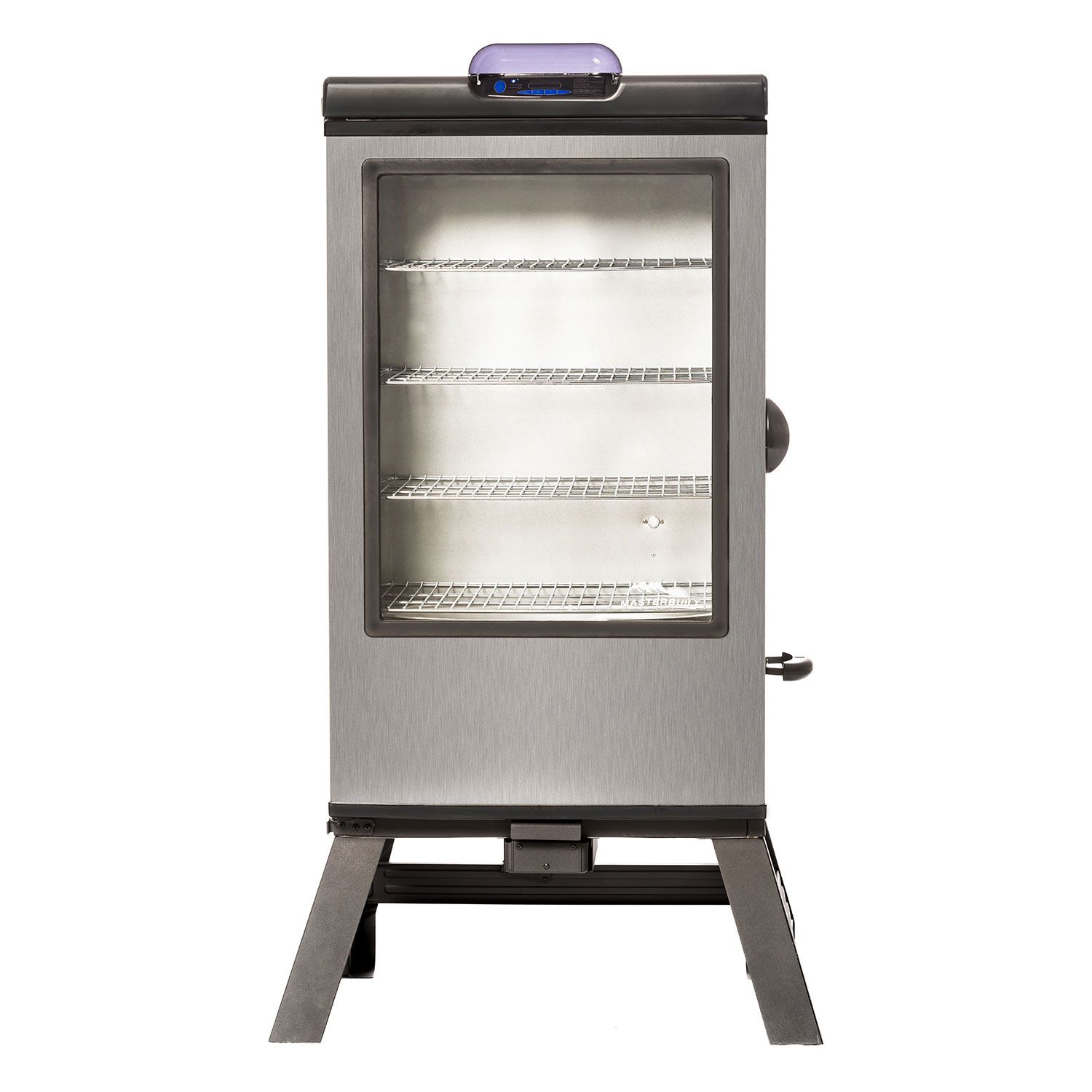 As for a party, we decided to just have people over for a casual BYOB hangout at our house. We had a few people over for lunch and then just hung out for a few hours until the actual party started around 5:00. Over the course of the night I estimated around 40 people stopping by to wish him happy birthday! It was a really great night with friends, culminating in an epic Cards Against Humanity tournament dominated by the birthday boy. All-in-all, pretty awesome.
Kiddo's 5th Birthday
We both took off work at noon on the day of her birthday to come home & re-arrange her bedroom to fit her new full size big-girl bed in. That was not an easy feat, let me tell you. Girl's room is packed to the brim. Here, I'll show you…
See what I mean? It's super full. But it's cute as hell. After we did the re-arranging, we picked her up from school & brought her home to surprise her with it! She loves her bed & the extra floor space we somehow managed to create for her to play in. After the big reveal, she tore into a pile of presents that had come in the mail from various sources (mostly books from book club friends) and then we headed to Toys R Us so she could pick out $40 worth of toys from mom & dad (yes, we gave her the gift of shopping…she is certainly my offspring). She ended up picking out a Shopkins playset, a My Little Pony Funko blind box, and a few blind bags from Littlest Pet Shop and MLP.
The big party was the Saturday after her birthday – My Little Pony themed, of course – and like the terrible blogger I am, I didn't manage to get any pictures of the party itself, just kids whacking at a pinata and crowding around the presents.  Everything was pretty much rainbow-themed, since Rainbow Dash is her favorite pony. I also went with enough sweets on the menu to make Pinkie Pie proud. My mother-in-law made an epic stacked rainbow cake with a MLP transfer that said "Happy 5th Birthday, Evvie!" It was a really great party with more kids than I really expected. Luckily I don't really ever have to plan activities for her parties because we just set up our giant inflatable water slide & let the kids go crazy on it.
FOOTBALL
We could talk about the first couple weeks of  September, here, too…because FOOTBALL! We're huge Iowa Hawkeye fans, so we tailgated the first game of the year on the 5th and then had our 5th annual Iowa/Iowa State party for the Cyhawk gmae against our rivals this past Saturday. We even hauled our 55″ Plasma to the back yard so we could watch outside and then set up a projector in our den with something like 130″ of screen. It was good times, but I'm all partied out. No more. Until Halloween. Thanks 🙂
WORK
I don't talk much about my day job because it's basically just that, but we moved offices at the end of August, which was super chaotic for me, being the Office Manager-type person on our team. So that contributed to high stress levels & is worth mentioning .
BOOKS READ
Ah, the relaxing stuff! I was pretty productive in the reading category in August. At least, more so than most other months throughout the year. I knocked out 3 novels and 3 graphic novels this month:
Stardust by Neil Gaiman – I'm actually working on a pretty comprehensive review/ film comparison post. No promises on when it'll be done. But it's coming.
A Court of Thorns & Roses by Sarah J Maas – Review pending
Harry Potter & The Sorcerer's Stone by JK Rowling – Re-read thoughts pending
Batgirl of Burnside– Adult Booklr read-along
The Killing Joke 
The Wicked + The Divine Vol. 1 – Adult Booklr read-along for September (omigosh, I'm ahead of schedule?!)
The Martian – I only got 11% of the way through this before the end of the month, but I'm counting that 11%. This was one of the Adult Booklr read-alongs for August, and I'll have a review up just as soon as I can stop fangirling long enough to form coherent sentences. Thanks.
So, that's about it. Along with a BUNCH of planning – planning parties, planning blog posts, planning surprises for AdultBooklr…. Planning, planning, planning! Oy. Oh, and the cleaning was never-ending. I'm so far behind on laundry because I was either reading or cleaning almost every night I had free time.
What'd I miss while I was gone? I wasn't keeping up with reading blogs, either, so if something exciting happened to you last month, let's talk about it!
Until Next Time ❤
PS – If you're a Throne of Glass fan, you can follow along with my unofficial AdultBooklr read-along of Queen of Shadows on Tumblr & Twitter. Just look for the tag #OGFQoS! I'm having a lot of fun reading this book, y'all!