Happy Wednesday! Don't you love short weeks? This week is one of those busy, busy ones for me, so it's actually moving pretty quickly. It'll be the weekend before I know it & then I'm off for a whirlwind adventure to Cincinnati! In the meantime, here's what I'm obsessing over THIS week!
Life
This guy. Today's our 2-year anniversary, which kind of sounds like nothing, and really, the last two years have flown by. I know, I know. Everyone says that, but it really doesn't feel like it was a whole two years ago that we were in Las Vegas & I was having meltdowns left & right because I failed to plan out where I'd get my hair & makeup done or where we'd get flowers for the ceremony!  We had a few hiccups, but in the end the ceremony was BEAUTIFUL and I couldn't be happier to have married the best friend I've ever had.  It's been a crazy couple years, but there's absolutely no one I'd rather be stuck with for the rest of my life
Just for funsies & nostalgia, here are some of my favorite wedding photos:
Look at all the fun we had. And we've been having fun ever since 🙂
Books
Throne of Glass Series!! Well, hopefully you saw that I read Throne of Glass & Crown of Midnight last week. These books were incredible. I'm currently reading Heir of Fire, but I'm honestly having a hard time getting into it – I can't tell if it's just burnout since I read practically non-stop over the weekend or if this book is just that much slower than the other two. It's still interesting, I just haven't had that burning desire to binge-read it. The series as a whole, though – thoroughly obsessed. I'm so excited to read Assassin's Blade & learn more about Celaena's past! And then it's a waiting game for Queen of Shadows in September…torture!
If you are unfamiliar with the series, it's about an Assassin (obvi) who is pulled out of the labor camp she has been imprisoned in for the last year by the Crown Prince to compete in a tournament to become the King's personal Champion. After 4 years of service, she'll earn her freedom. It's a series full of magic & faerie lore, as well as rather a lot of brutality. It's seriously a great fantasy series.
Internet
Coldplay's Game Of Thrones Musical.  If you haven't at least heard about this, you have to be living under a rock (no offense), but this is quite possibly my favorite thing that has EVER come out of the internet. It is just utter perfection and every single second of it makes me impossibly happy. If you're not a GOT fan, you probably won't get any of the jokes, but if you are, they are AMAZING. Pretty sure I've watched it 100 times. And I can't stop reblogging gifs of it on my tumblr.
Fashion
Two things I bought for myself yesterday with leftover birthday money:
Spider-Gwen Hoodie. I've been looking around & these are impossible to find, still. So when I saw that We Love Fine is coming out with a Spider-Gwen collection, I knew I had to scoop up that hoodie ASAP. And for only $45, I feel like I won the lottery! Especially considering that they were already nearly sold out as of yesterday – Small & Medium were both gone already, as well as some of the larger sizes. Hopefully Large is the right size for me (I'm hoping they run a little small). I'm freaking pumped for this & it's gonna make my Halloween costume kind of a no-brainer. The worst part is going to be the wait! Not shipping until September 1 (between this & Queen of Shadows, September is going to be AWESOME for me).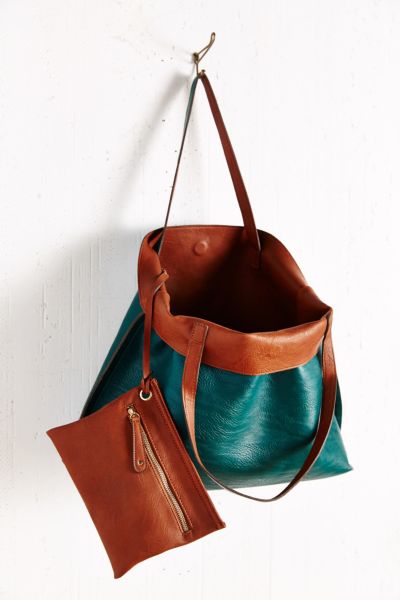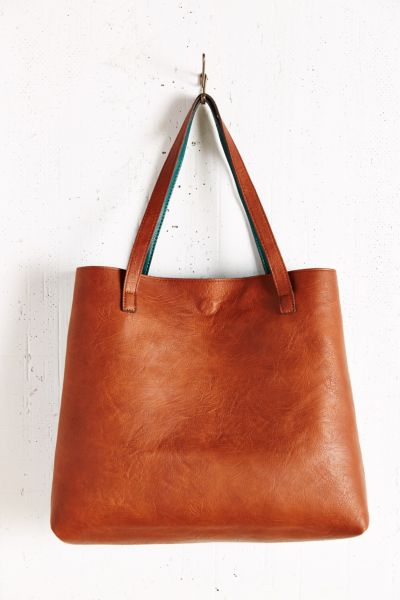 Reversible Vegan Leather Tote. I've been dying for a leather tote for ages, but let's be honest – ain't no way I can afford real leather. This vegan leather tote from Urban Outfitters is a great alternative for only $60 – it looks amazing & it's REVERSIBLE! Are you kidding me? I'm so excited I can hardly stand it. UPS, get your shit together & bring me my bag! It's big enough to hold my laptop & some books and even my camera, if I start figuring out how to use that thing. I have a feeling I'm going to be ordering another one of these bags in the future in a different color. Because options.
The list is a bit shorter this week than usual, but I'm probably WAY more excited about all of this than I usually am, so the level of obsessiveness is the same.  What's got you excited this week? I'd love to know!
Until Next Time ❤